NeuroWorks: rehabilitation for people with neurological conditions
NeuroWorks is an exercise-based rehabilitation class for people with mild neurological symptoms.
What to expect
Clients who have already undergone a physiotherapy assessment in our physiotherapy neuro clinic are eligible for participation. This programme consists of a warm up, a circuit-style exercise class that includes 10 stations for strengthening, cardiovascular fitness, and balance. Sessions focus on high intensity, challenge, and self-management.
Programme aims
NeuroWorks aims to help you safely achieve your goals around strength, balance, and independence.
Staff and delivery
The programme is delivered by physiotherapy students and their AUT supervisors.
Contact
For more information or to register, please contact AIH.
Overview
---
---
Wednesday at 1 – 2pm; Thursday at 11am – 12pm
---
---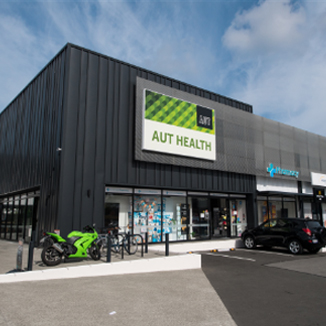 Our facilities
AIH offers modern, purpose-built facilities and consultation spaces.