Podiatry
Podiatrists are health professionals who specialise in the diagnosis, treatment, prevention and rehabilitation of medical conditions of the feet and lower limbs. They also perform minor surgical procedures.
You can read more about podiatry on the Podiatry NZ website.
Services
Our podiatry services include:
Sports injury treatment and rehabilitation
Minor surgical procedures
Nail care
Assessment of skin conditions
Diabetic and arthritis assessment
Assessment of muscle and joint function
Orthotic therapy
Assessment and treatment of foot and leg conditions in children
How we can help you
As podiatrists, we assess and manage many conditions affecting lower legs and feet. We often carry out skin and nail treatments and minor surgical interventions and we also provide orthotics and modifications for footwear.
Our facilities
Every patient is seen in a private cubicle in our modern health centre. Our facilities include:
Minor surgical procedure suite
Plantar pressure analysis technology
Video gait analysis technology (to assess the way you walk or run)
Orthotic lab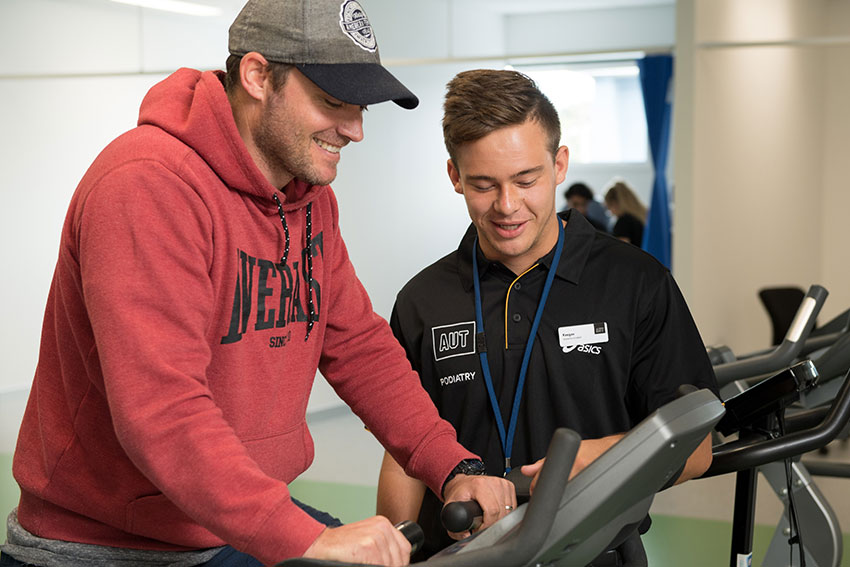 Meet our team
Find out who you might meet when you visit AIH.