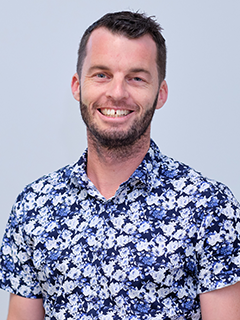 Aaron Jackson
Podiatry Clinical Educator
Qualifications:
MHPrac, BHSc (Hons)
Aaron specialises in musculoskeletal podiatry, footwear, biomechanics and gait analysis. He ran his own private sports practice for over 5 years and hopes to begin work on a PhD looking at mechanics of the foot in running gait.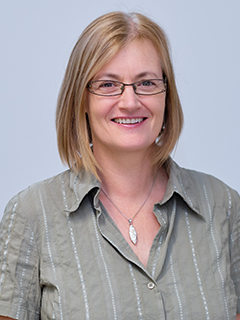 Andrea Pletikosic
Physiotherapy Clinical Educator
Qualifications:
PgDip HSc (Health Professional Education), Dip Physiotherapy
Andrea's career has focused on neurology. She worked in acute care, inpatient rehabilitation and community before becoming a physiotherapy clinical educator. At AIH, Andrea teaches around neurological presentations and leads the NeuroFit group exercise class.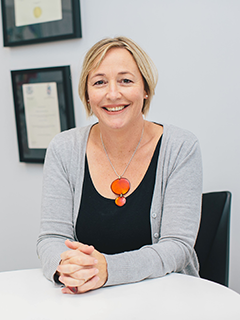 Brenda Flood
Clinical Manager AIH, Senior Lecturer Interprofessional Education and Collaborative Practice
Qualifications:
DHSc, MSc, NZROT
Brenda provides clinical leadership for AIH. She believes that providing an environment for students to learn how to work collaboratively and develop capabilities for interprofessional practice will ensure they can provide the best health outcomes for their clients.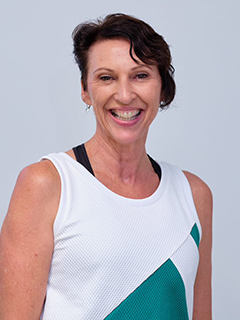 Carey Auld
AIH Receptionist/Administrator
Carey has worked at AIH and AUT Sport and Fitness Centre as a receptionist and administrator since 2004. She enjoys seeing the benefits clients gain from coming to AIH.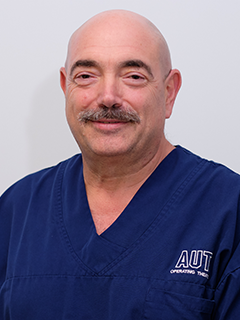 Dan Poratt
Podiatry Clinical Educator
Qualifications:
Dip App Sc (Chiro), BSc (Hons), DPM. Associate American College of Foot and Ankle Surgeons.
Dan's expertise is in podiatric surgery, and treating ingrown toe nails and verrucae (warts). He has experience as a podiatric physician and surgeon interested in all aspects of foot and ankle pathology.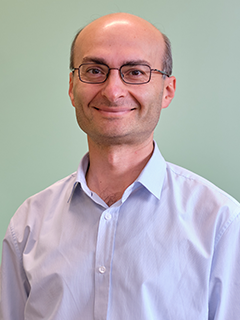 Erekle Sesiashvili
Dental Clinical Educator
Qualifications:
BSc, Dip Dent Ther, GradDip Tert Edu, PGDip Tert Edu
Erekle's teaching areas include dental decay and its management, preventive and restorative dentistry, dental restorative materials, and teaching and learning strategies in adult education.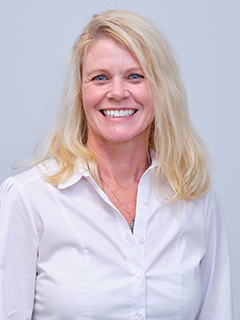 Heather Nicholls
Dental Hygienist, Clinical Educator
Qualifications:
B.Com, BHSc
Heather graduated from Otago University as a dental hygienist and has worked in both general and specialist practices for over 10 years. She enjoys passing on her knowledge to students to help them become competent and confident oral health therapists.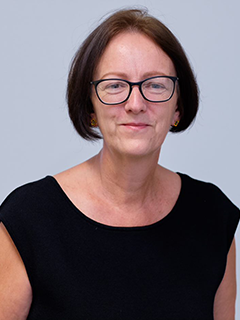 Jane Galle
AIH Receptionist/Administrator
Jane has worked for AUT as a receptionist and administrator since 2004. She is passionate about her work providing administrative services for clients, staff and students at AIH.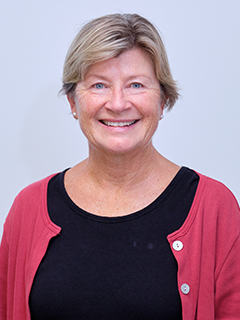 Jane Morgan
Interprofessional Practice, Clinical Educator
Qualifications:
EdD, SFHEA, MEd, BA.
Jane works in the interprofessional programmes, where students from different professions provide joint care with clients. Her research interests include student learning and client health outcomes related to interprofessional collaborative health care.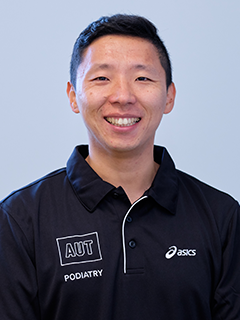 Kiseon Hong
Podiatry Clinical Educator
Qualifications:
BHSc Podiatry, PG Dip Sport and Exercise Medicine
Kiseon has more than 10 years of clinical experience and has a special interest in sports medicine. He is an expert in orthotic therapy and ingrown toenail treatment.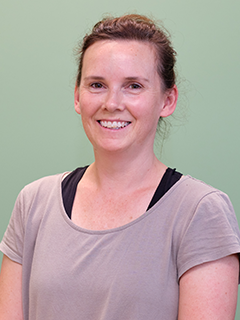 Leith Gatchell
Podiatry Technician
Qualifications:
BSc
In her role at AIH Leith assists with the maintenance and ordering of podiatry clinic equipment and consumables, and the decontamination of all podiatry instruments.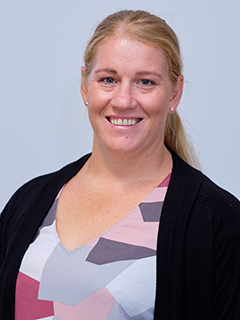 Megan Catterall
Podiatry Clinical Educator
Qualifications:
BHSc Podiatry, Post Grad Dip Teaching, Dip Sport and Rec
Megan has a passion for paediatric, sports podiatry and clinical education and has worked in private practice covering every aspect of podiatry. She is currently undertaking a Master of Philosophy looking at netball players and their footwear.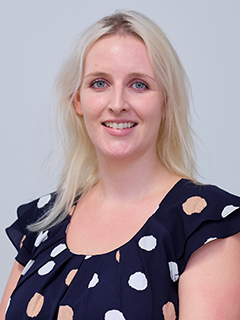 Melody Martin
Oral Health, Clinical Educator
Qualifications:
BHSc Oral Health
Melody is a dedicated oral health therapist educator who has clinical experience treating people of all ages with compassion and gentle care. Her area of expertise is in the treatment of complex conditions of the mouth and consequential improvements on an individual's overall health.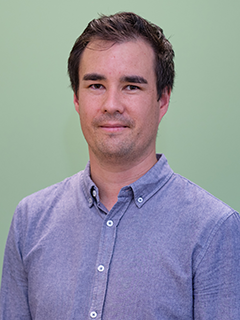 Mike Frecklington
Podiatry Clinical Educator
Qualifications:
BHSC (Hons), MPhil
Mike is a podiatrist who works in the rheumatology clinic. His research interests include inflammatory arthritis, and footwear.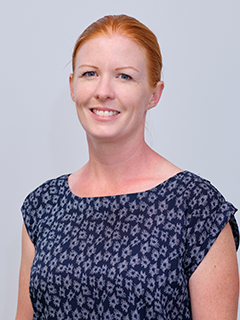 Penny Butler
Physiotherapy Clinical Educator
Qualifications:
BHSc Physiotherapy, PgCertHSc
Penny's career has focused on neurological rehabilitation. She has particular interests in walking rehabilitation, Riding for the Disabled hippotherapy (using horses as therapy) and in facilitating adapted yoga classes.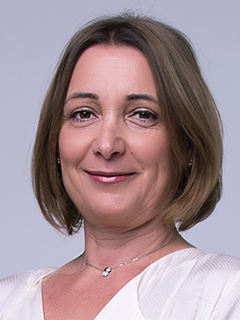 Rita Csako
Senior Lecturer in Psychology/Clinical Leader of AIH Psychology Clinic
Qualifications:
PhD Psychology, BA(Hons) & MA Psychology, PGDip Clinical Hypnotherapy & Organizational Psychology, BA(Hons) & MA Teacher of Psych
Rita is a skilled psychologist with more than 15 years' experience in psychological therapy. She is a senior lecturer at AUT as well as the clinical leader at AIH, providing clinical supervision for counselling psychology interns.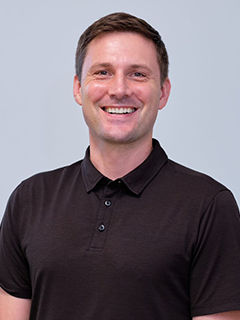 Sam Newman
Physiotherapy Clinical Educator
Qualifications:
MHPrac (Dist), PG Dip. (Exercise Science), BHSc (Physiotherapy), BSR (Strength and Conditioning)
Sam is an experienced musculoskeletal physiotherapist with a background in exercise science. Sam's interests include the application of evidence-based practice to physiotherapy with a focus on education and exercise prescription.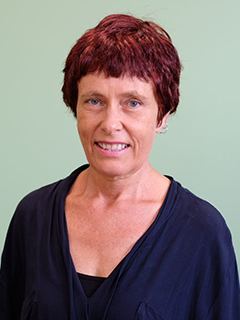 Theresa Coleman
Oral Health Clinic Coordinator
Qualifications:
Dental Assistant Certificate
Theresa has worked for over 30 years in the dental industry. She is the Oral Health Clinic Coordinator and also instructs on infection control and sterilisation to oral health students at AIH.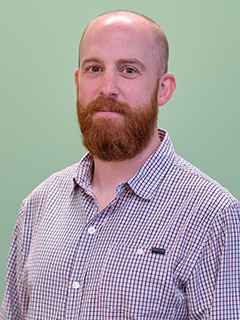 Tom Adams
Qualifications:
BSc Physiotherapy, MSc Sports & Exercise Medicine
Tom has over 15 years of experience as a physiotherapist in musculoskeletal medicine in both public hospital and private practice settings. He has a particular interest in the management of shoulder injuries and is researching the effects of shoulder dislocation on force control for his PhD.