Cardiopulmonary rehabilitation programme
The service is currently unavailable
Cardiopulmonary rehabilitation is an exercise and education-based class for people who have had heart surgery or a heart attack (or other cardiac event), and/or who have respiratory (breathing) conditions like COPD and emphysema.
What to expect
When you start this programme we will assess you so that we can develop a personalised exercise programme for you. The assessment will include a fitness test. Once we have created your individual programme, you'll work together with our supervisors and staff to safely and effectively reach your goals. You'll use a range of exercise equipment to gradually rebuild your strength, and our staff will give you expert advice around lifestyle.
Programme aims
The cardiopulmonary rehabilitation programme aims to help you return to daily life, with the tools to help you remain healthy.
Staff
Programme staff may include AUT students from podiatry, oral health, physiotherapy, occupational therapy, nursing, psychology counselling, psychotherapy, nutrition, and health promotion.
Contact
For more information or to register, contact AIH.
Overview
---
---
Two sessions each week (days negotiable)
---
---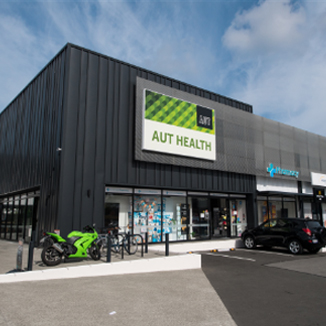 Our facilities
AIH offers modern, purpose-built facilities and consultation spaces.