Living with Diabetes
This programme combines group learning with interprofessional care for people who are living with diabetes.
What to expect
Your group members will share their experiences together, while a team of students from different health disciplines work with you under expert supervision. You will learn strategies to support you in making healthy lifestyle choices, including healthy eating and physical exercise.
Programme aims
This programme aims to help you make changes in your lifestyle choices to improve your overall health.
Staff
Programme staff may include AUT students from podiatry, oral health, physiotherapy, occupational therapy, nursing, psychology counselling, psychotherapy, nutrition, and health promotion.
Contact
For more information or to register, contact AIH.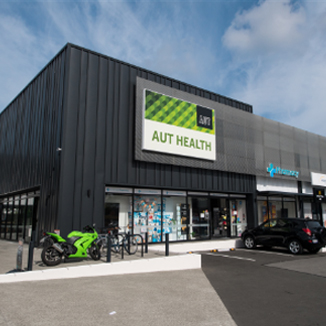 Our facilities
AIH offers modern, purpose-built facilities and consultation spaces.