NeuroFit: rehabilitation for people with neurological conditions
NeuroFit is an exercise and education-based rehabilitation class for people with neurological conditions.
What to expect
We start the programme by testing your strength levels and balance so that we can develop a programme of exercises just for you. You'll then complete circuit-style exercise classes that include stations for strengthening, lifting, balance, gait and climbing stairs. Sessions focus on high intensity and challenge.
Programme aims
NeuroFit aims to help you safely achieve your goals around strength and balance.
Staff and delivery
The programme is delivered by physiotherapy students and their AUT supervisor, and may include students from podiatry, occupational therapy and nursing.
Contact
For more information or to register, contact AIH.
ACC Live Stronger For Longer
Our NeuroFit class has been assessed by Harbour Sport and we are very pleased to fulfil the criteria to become an approved provider for the ACC Live Stronger For Longer strength and balance program – an initiative to improve health services for older adults and reduce falls and fractures.


Overview
---
---
Wednesday 1-2pm
Friday 11am–12pm
---
---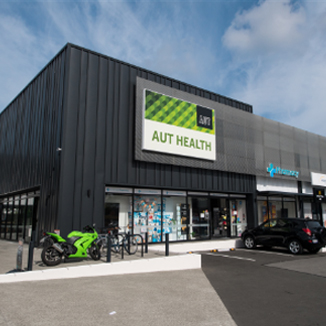 Our facilities
AIH offers modern, purpose-built facilities and consultation spaces.