Hydrotherapy: water-based exercise programme
Hydrotherapy (water therapy) sessions are run in AUT's own hydrotherapy pool at the North Campus. Hydrotherapy is for anyone that may benefit from this low impact environment.
What to expect
You'll spend each session in our hydrotherapy pool. Before you begin, we create a set of circuit exercises to meet your needs. At each session, you'll complete your individualised exercises using pool equipment like floats and boards. Your group is closely supervised during the entire session.
Programme aims
Hydrotherapy aims to improve your strength and flexibility with a range of exercises in a low impact environment (water).
Staff
The programme is delivered by AUT physiotherapists and students and may also include supervisors and students from podiatry, occupational therapy and nursing.
Contact
For more information or to register, contact AIH.
Overview
---
---
Monday, 2–3pm
Wednesday, 3–4pm
---
---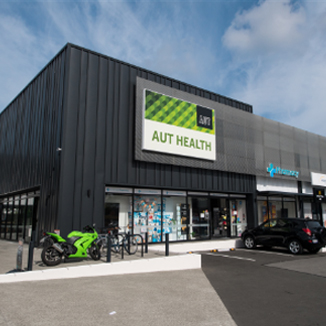 Our facilities
AIH offers modern, purpose-built facilities and consultation spaces.